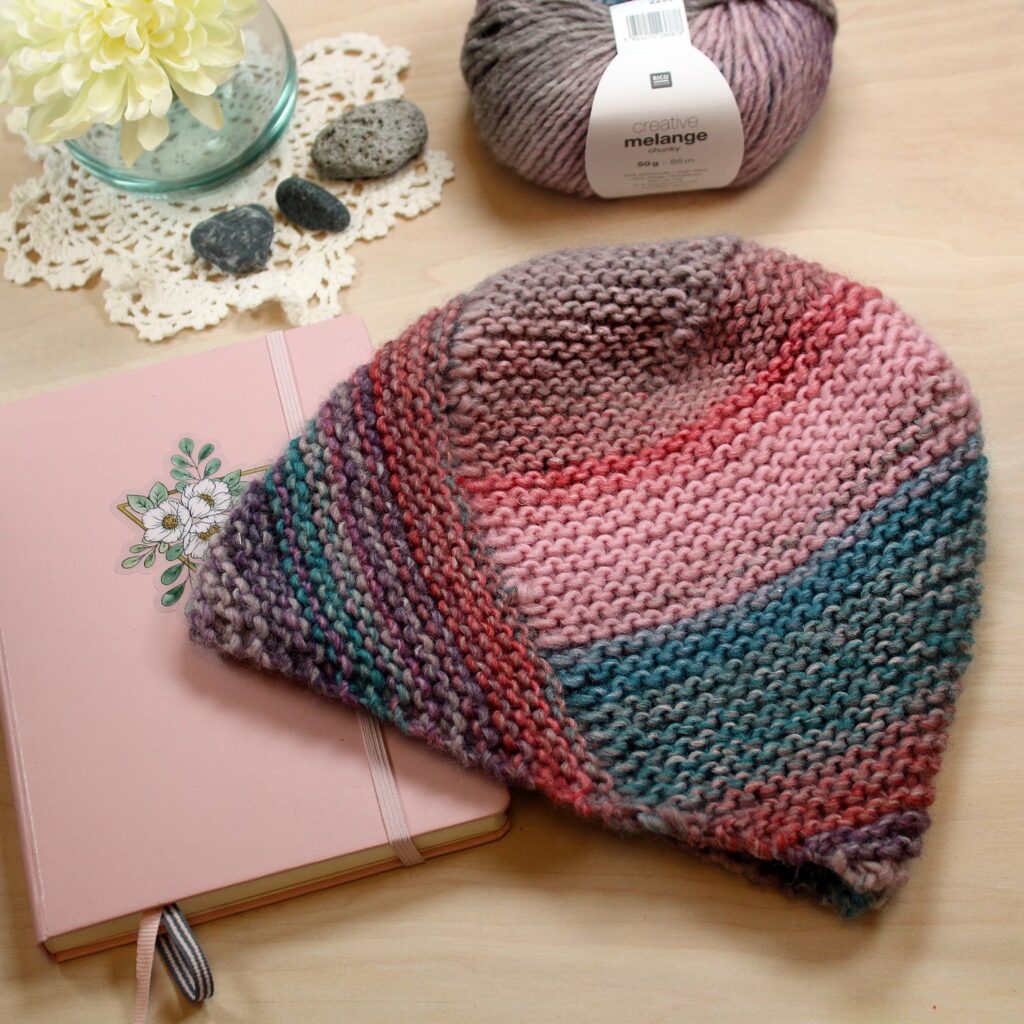 The shop shelves were recently replenished with lots of gorgeous worsted and bulky yarns just in time for the upcoming holiday and winter season! This week, I grabbed two balls of this Creative Melange Chunky off the shelf and whipped up this Tensfield hat in no time. Not only is the yarn itself SO soft and delightful to knit with, but this hat construction was quick and SO much fun! The Tensfield pattern shows off the yarn perfectly, creating this cool angled design of colors butting up against the others in opposing directions and looks like far more work than it actually is!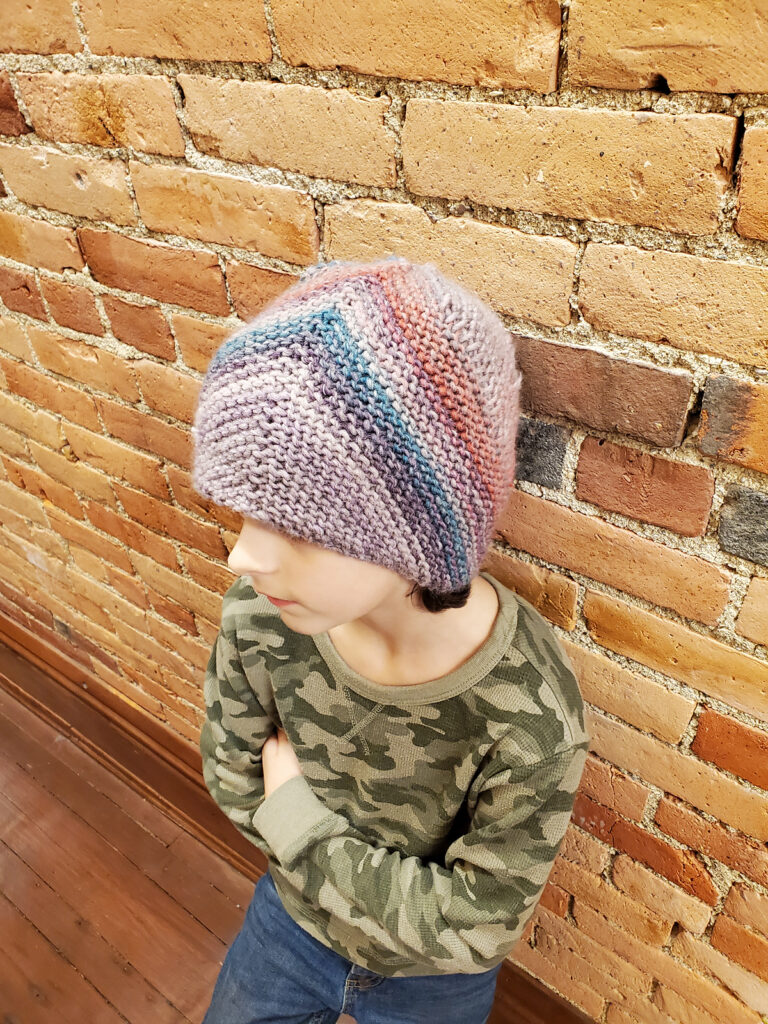 The hat can be worn two different directions, too! Wear it with the angled bit showing on the front, or wear it with the pyramid-like shape at the front. (My little knitter in training has fallen in love with this hat and I've now been requested to make one for him, too, so I bet your friends and family would also love one if you're up for some handmade holiday gift-giving!)
The other great thing about this pattern? It's flexible for any yarn size! Use anywhere from fingering weight to bulky yarn – the knitting process of it is the same!
Project Details
Pattern: Tensfield by Martina Behm
Pattern cost: 5.50 Euro, or about $5.64 USD
Where to purchase: In-store* or via the designer's Ravelry Pattern Page
Yarn used: Creative Melange Chunky, color #070 "Mauve Ivy", 2 balls
Needle used: Size 8/5.0mm
Other notes: You'll have leftovers of the 2nd ball. I highly recommend buying a third ball to make two hats! Once you make the first one you'll want to cast on a second, as this is a great instant gratification project!
* Purchases of this pattern in-store are processed through Ravelry. Your cost is the same as if you purchased it yourself on Ravelry directly, but we make a small portion of money on the pattern fee for selling it to you in-store!