Hello, friend! Welcome to Stitch & Skein!
I'm Candice, and to say I love yarn would be an understatement. I have always had a fondness for anything handmade – there's just something about someone gifting you something they made with their own two hands that really says how they feel about you. After all, when you know how much time and skill goes into something someone made for you, you know how much work went into it. And it just gives me all the warm and fuzzy feelings knowing someone cared about me enough to spend their precious time making something just for me.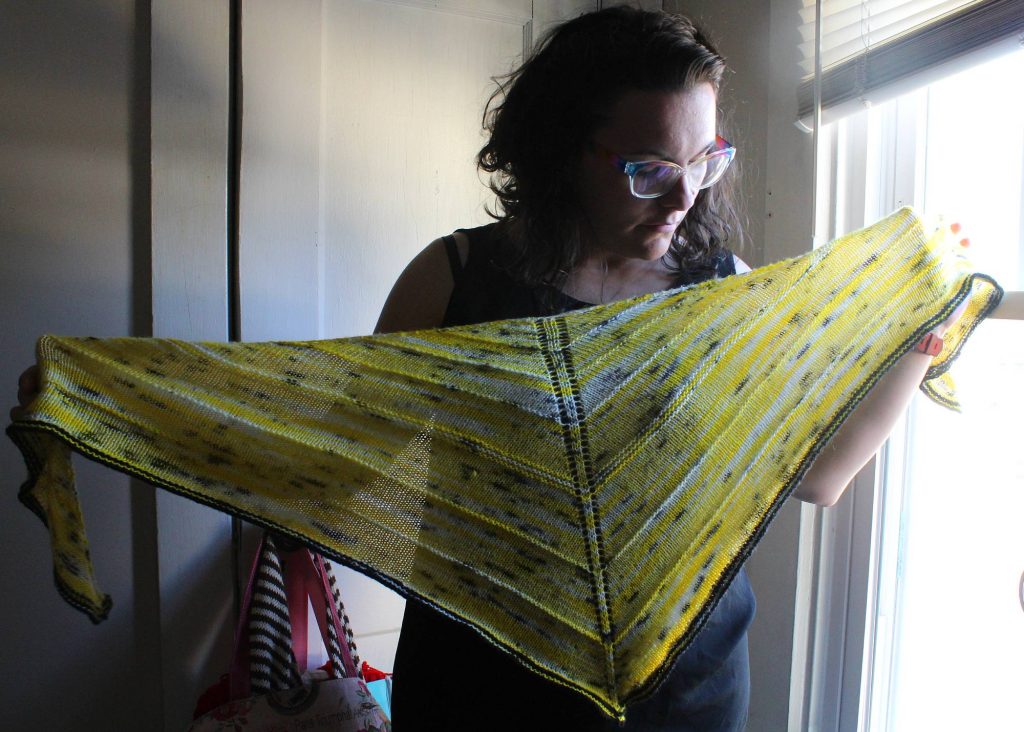 I started my adventure with yarn as a child. One of my favorite memories of my Great Grandma Iva (aside from her famous chocolate chip cookies) are of the times she took my sister and I to the store where she'd buy us yarn, darning needles, and plastic canvas. I'd sit and while away time at her house making various (probably hideous) designs on the canvas in her quiet little brick ranch.
A few years later, while shopping garage sales with my parents, I saw a woman crocheting a teddy bear. I. Was. Fascinated. It looked like the coolest thing in the world, to me, to be able to take a hook and string and turn it into a toy! This sweet woman, bless her, saw my fascination and gave me a crochet hook and some spare yarn and sat there and taught me how to do a crochet chain and a basic slip stitch. I left her house feeling like I had won some lottery and proceeded to make some seriously wonky "purses" for my Barbie dolls at home before at some point I became frustrated that I wasn't able to make anything else and my hobby fizzled out.
In 2007, I decided to teach myself how to knit. After a few starts and stops with a would-be scarf in what I have since learned was the most atrocious yarn to learn on… I was addicted! Scarves, hats, gloves/mittens, socks, sweaters… I wanted to make them all. And I did!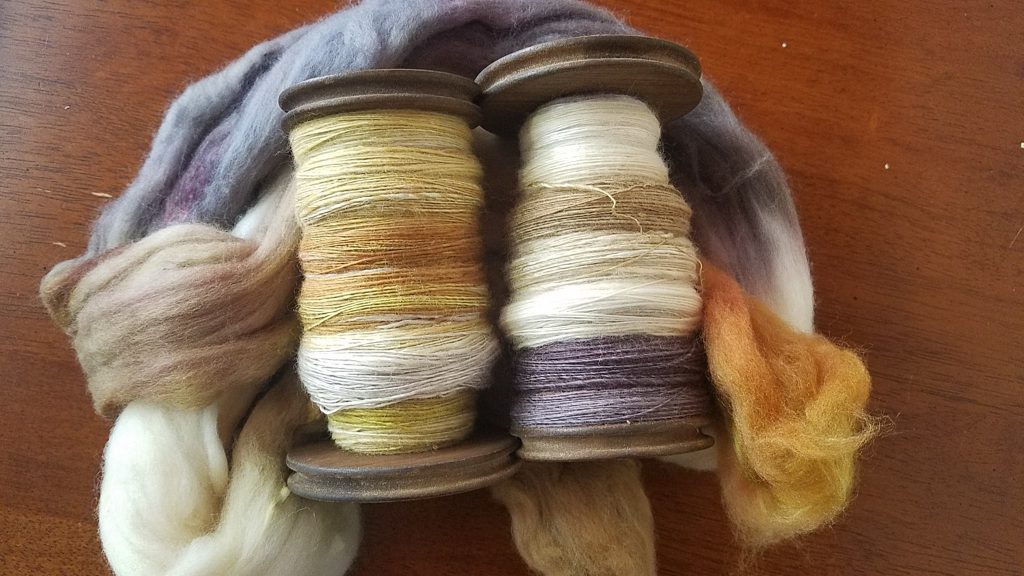 One fiber art leads to another (naturally) and it wasn't too much longer before I was no longer content just buying yarn to make things. No, I wanted to learn to make my own yarn, too. Long story short, and several years down the line… I now own two spinning wheels and have a "fiber" stash that nearly matches my yarn stash (just don't tell that to my husband!)
One of the things I love about making things with yarn is how meditative it can be once you get the hang of it, and the fact that you can take it everywhere. There's a calm peacefulness about it that I don't find anywhere else in life, and it's the perfect antidote to how busy our day-to-day lives can be. Stressed out? Sit and knit for a while. Angry? Sit and knit for a while. Long wait at the doctor's office? Sit and knit for a while. Feel like you should do something productive instead of binge watching another episode of your favorite show? Sit and knit for a while, because at least then you're being productive at the same time!
Here at Stitch & Skein, I want to bring a little bit of cozy relaxation to your life, too!