If you are, like me, a person that enjoys touching yarn, fiber, and other crafty things before you buy it, stop by and see us in person at our brick-and-mortar store in Downtown Marion, Ohio!
You can find our store at 144 W Center St, Marion, Ohio. We're sandwiched between The Guild and Center Street Community Health Center.
Not only can you touch (and squeeze!) before you buy, but you can also take part in classes, get help with a project, or just hang out at an open stitch and create amongst a fantastic community of other makers!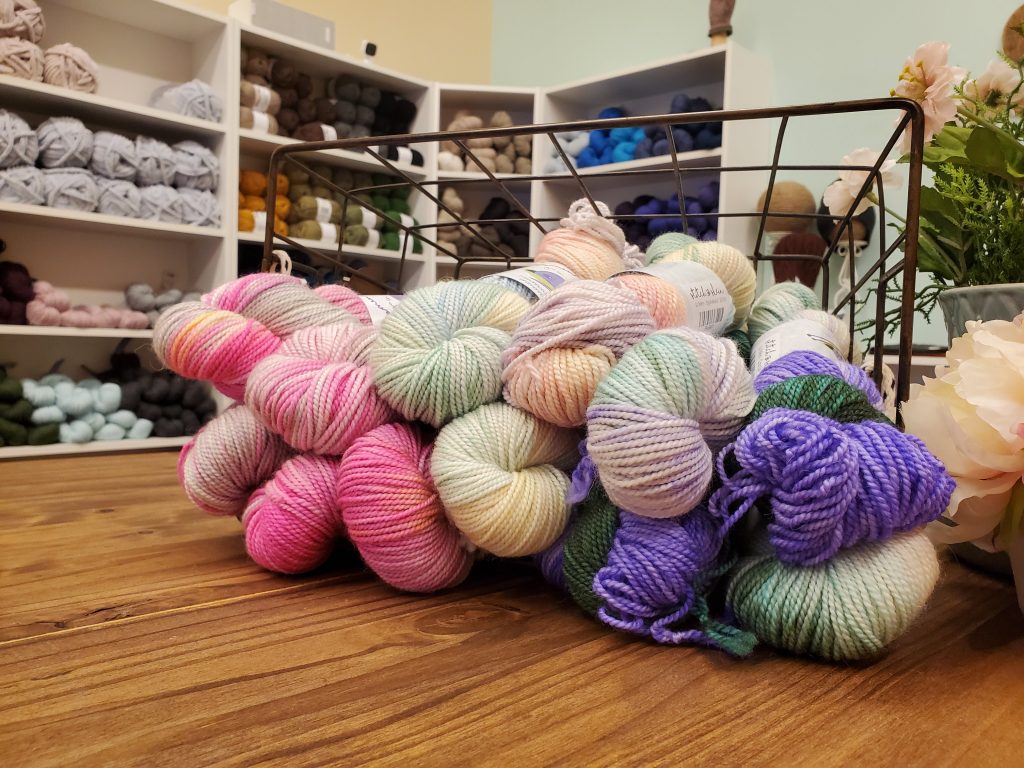 Shop Hours
Wednesday
Thursday & Friday

Saturday
Sunday
10:00am-3:00pm
11:00am-3:00pm
4:00-7:00pm
10:00am-4:00pm
12:00pm-4:00pm
Closed Mondays & Tuesdays
Visiting from out of town?
Besides our yarn shop, Downtown Marion, Ohio offers some other great places for you to check out and visit while you're here! This list is far from comprehensive, so be sure to check with the Marion Convention & Visitor's Bureau, too, to find other things outside of our Downtown area!
Shopping
Brave Woman
Carroll's Jewelers
Curiosity
Finding Center
Paula's Posh Picks
Re-MARCA-ble
Spruce & Sparrow
The Shops at Charleston Place
Willy + Wade
Food & Drinks
Amato's Wood Fired Pizza
Attaboy's
Baires
Booming Blessings Tea & Treasures
Carr's Motown Coney Island
Harding Harbor Seafood
Marion Brewing Company
Shovel City Drinkery
Taste of Memphis
The Remnant
Topped
See & Do
Explore-it-torium
Marion Palace Theater
Sweada Mae Art Cafe
The Harding Home & Harding Memorial
Wyandot Popcorn Museum