Many of you know that I spin my own yarn and LOVE how meditative it can be. There's just something, for me, about sitting down at my wheel and letting my brain check out while my hands work to draft the fibers and my feet treadle the wheel.
At the risk of sounding absolutely crazy, I'm a very skeptical person by nature but I feel like spinning yarn unlocks something in my DNA and connects me to my ancestors of the past. I can't really explain it except to say that there's this… feeling I get when I spin. I could reason it away and just say that it's a moment of zen, but part of me likes the magical thinking that I'm, in some silly way, reconnecting with the ancestors of my past who sat and spun wool for their own textiles, families, and community.
Beyond that, though, spinning your own yarn is just plain cool. It's a magical process on its own when you think about it. You take these fluffy bits of fiber, add some twist to it with a spindle or wheel, and like magic you have yarn! Want the yarn to be stronger? Spin it again with a second or even third strand of yarn (called plying)!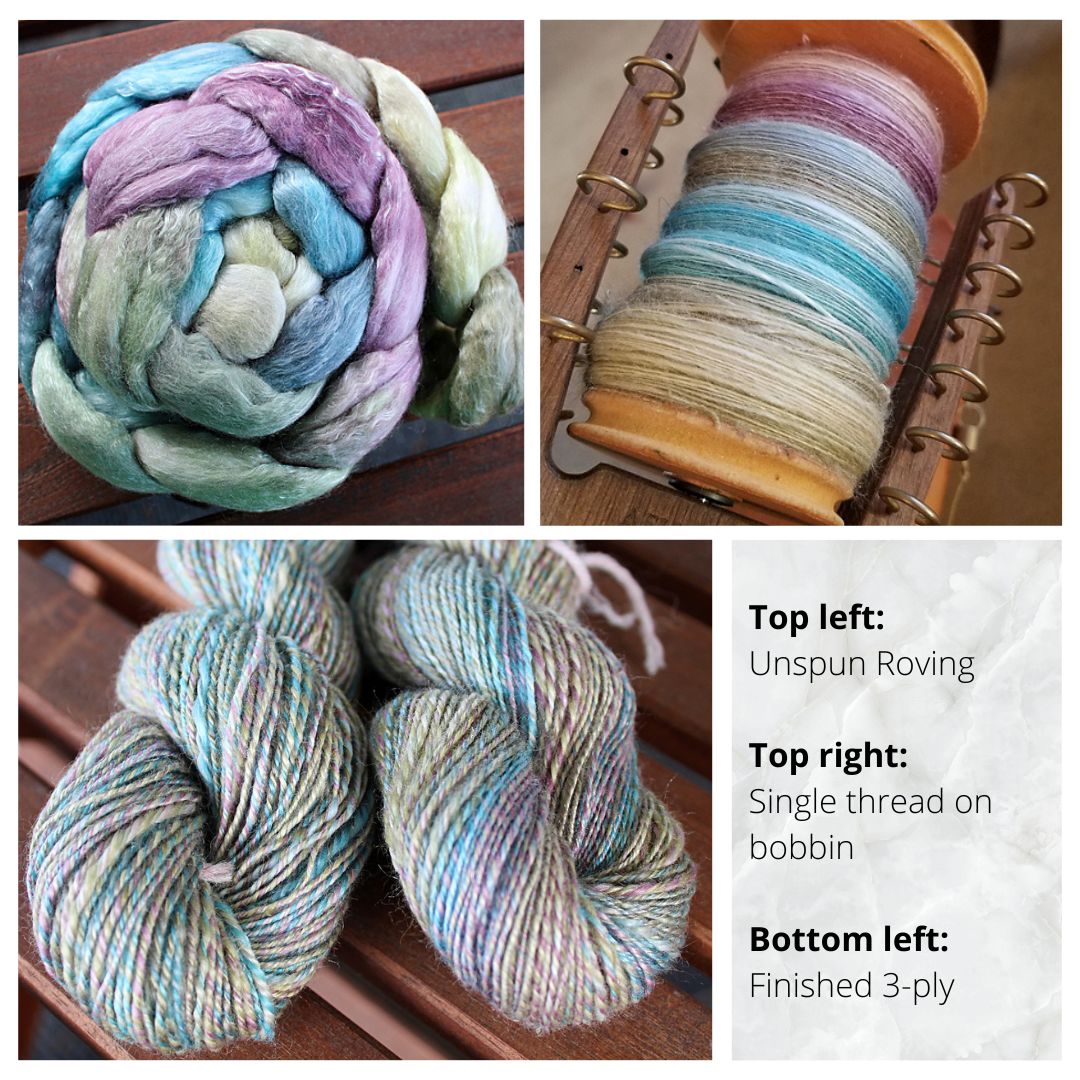 It's absolutely magical to me the transformation that takes place when making yarn. Take the photo collage above, for example. In the top left, we have the unspun roving straight from the dyer. The colors are clumped together and are beautiful as-is. Then we go to the top right, where I've begun to spin the fiber into a yarn. This is the yarn in its most basic form – a single ply of spun fibers. You could, if so inclined, leave your yarn as-is in this state and knit it and that would be magical on its own because, hello, YOU JUST MADE YOUR OWN YARN! But it gets SO much more fun when you combine strands and make a plied yarn. In this case, I divided my roving into three chunks and then spun each chunk on separate bobbins. Then, those three strands were held together and spun again to create the most gorgeous muted yarn that ebbs and flows from color to color in the most unique way.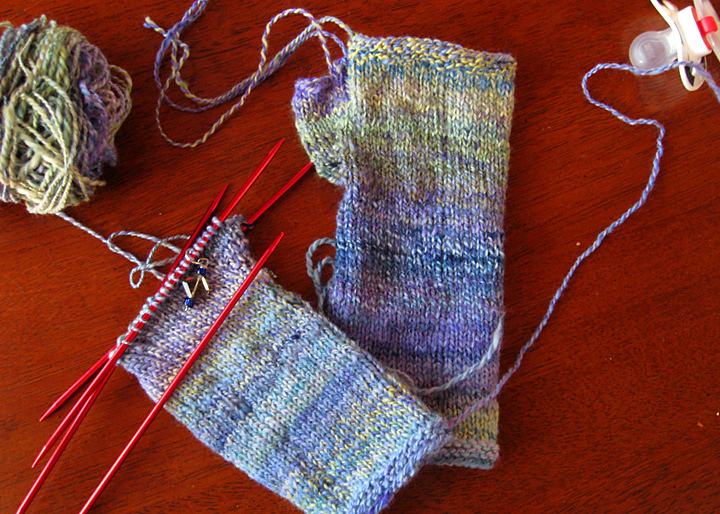 So, with all of that said, Ashford has announced the release of a Learn To Spin kit, arriving just in time for the holiday gift-giving season. If you've ever wanted to learn to spin, this kit is going to be a FANTASTIC first venture into the world of yarn spinning. Each kit is curated to include an Ashford drop spindle, Ashford wool carders, 5.25 ounces of a variety of fibers to try, as well as a Learn to Spin booklet teaching you how to get started. PLUS you have me in-house to help and guide you along the way as you learn!
Kits are open for pre-order through September 24th and are a bargain at $75 (the hand carders alone retail for $57, and that's before you add in the spindle or the fiber!) The kits make excellent gifts, too, for those other makers in your life who have been wanting to learn how to make their own yarn! (Or make yourself a New Year Resolution to learn to spin and kick off January first thing with a kit unboxing!)
Pre-orders close at midnight on September 24th, and kits will ship out from the shop early- to mid-November 2022.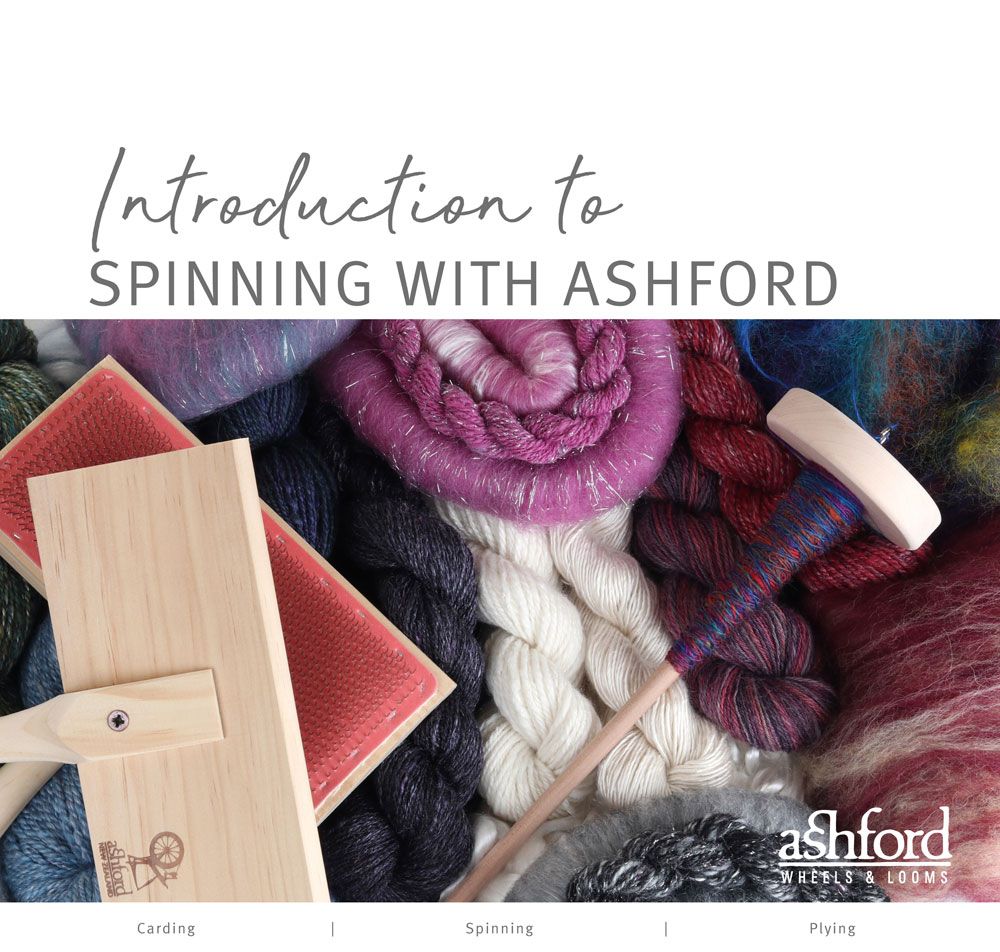 Ashford Intro to Spinning Kit *PRE-ORDER*
Pre-order is CLOSED as of SEPTEMBER 24th, 2022. The ordered kits will ship in mid-November 2022.