Dust off your wheels and spindles (or pop by the shop and pick up one!), because Tour de Fleece kicks off June 26th!
---
Don't know what this even is? We'll I've got you covered!
This annual event follows the same timeline as the popular Tour de France ride. Every year, we commit to spinning a bit each day that the Tour de France rides. The days the riders are out spinning their wheels, we're spinning on our own. The days they rest, we rest. Mountain stages are considered challenge days and you give yourself a self-determined challenge to accomplish on those days – maybe you spin more that day than other days, or maybe you try spinning a new-to-you fiber.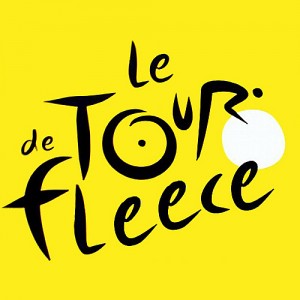 The point, mostly, is to come together as fellow spinners and fiber lovers to do something fun as a community. It's something that I have participated in for several years now… though, honestly, I'm really laid back and didn't pressure myself to spin EVERY day the tour rides because life always happened and it stressed me out more to force it. This year, though, is a whole different story now that I'm in this yarn and fiber business full time 🙂 Rules can be varied among spinning "teams" – some require you to start a whole new spinning project, for example – but my only rule here is to just spin and have fun. Self-impose some rules if you must, but enjoy the process however you can!
So with all of that… here's what I have going on at the shop: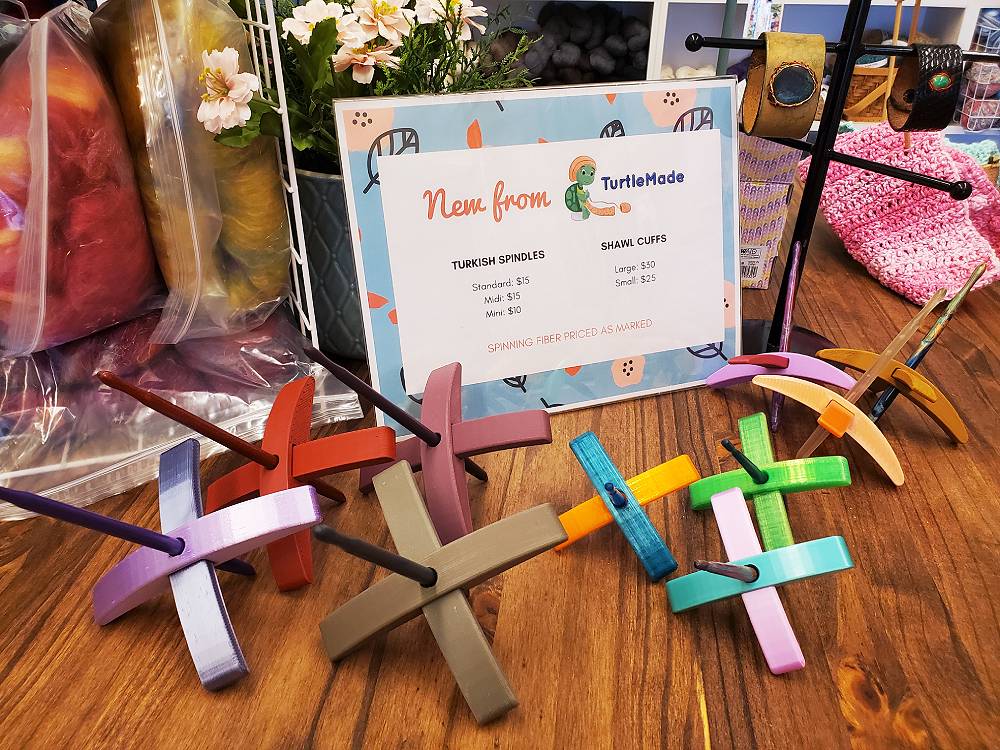 New spindles and fiber are in from TurtleMade, just in time for you to snatch one up and join in on the event! These Turkish spindles are 3D printed, really well balanced, and spin yarn like a dream. Plus they come in a beautiful assortment of sizes and colors!
Fiber is also in stock – hand-dyed by TurtleMade as well – and in some beautiful colors, as well! If you've never tried spinning your own yarn, a spindle and a bit of fiber are all you really need and is a low-cost way to test out whether you really want to take on a new obsession… er, I mean hobby. A new hobby.
We're kicking off Tour de Fleece on Saturday, June 26th in the shop. Stop by with your wheel or spindle and hang with me and others for some fun with seasoned and new spinners alike!
Spin each day the tour rides if you can! This year's tour runs June 26th through July 18th, with rest days on July 5th and 12th.
To make it even more fun, I'm offering up a prize of some spinning fiber to one lucky person! To be entered, just stop by the shop and do a bit of spinning while the Tour rides and you'll be able to fill out an entry form. On the last day of the ride, July 18th, we host our regular quarterly spin-in (a perfect way to wrap up the tour, if you ask me) and we'll draw the winner then.