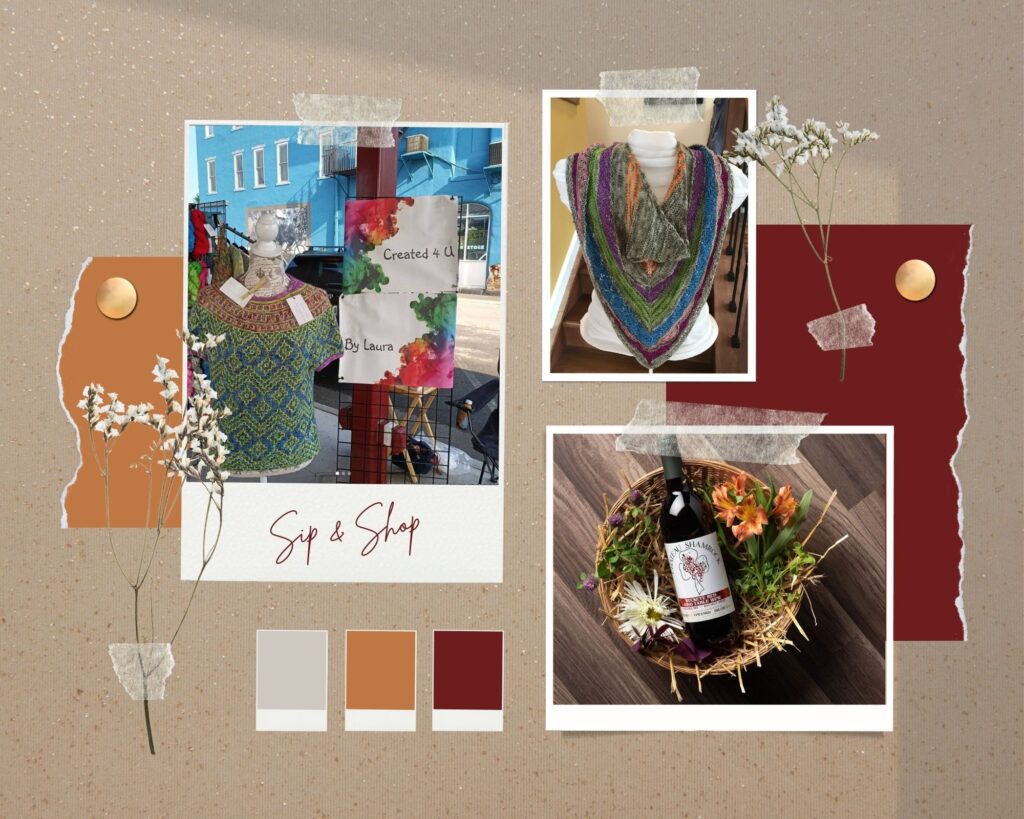 The first big event of the season is almost upon us: our very first trunk show! Indie Dyer Created 4 U by Laura will be here on Friday and Saturday, September 24th and 25th, with her yarns! Stop by the shop to meet Laura and snatch up some of her beautiful creations in this limited-time event before she (and the yarn) is gone!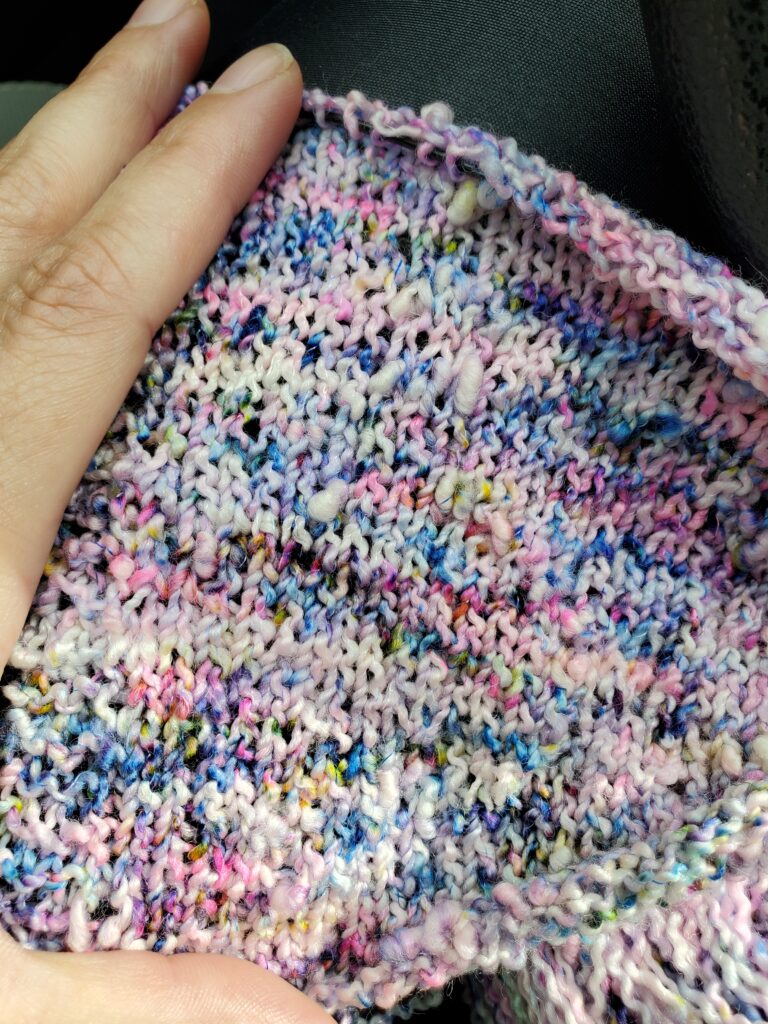 Trust me when I say you won't want to miss out on a chance to get some of her yarn! I purchased some of her "Slub Stash" yarn – a fingering weight, wool and nylon blend yarn that creates a fabulous textured fabric – back at the Great Lakes Fiber Show in May and I might just be in love! While the yarn may be considered a fingering weight, it's my preference to knit it on a larger needle, which gives you both excellent drape but *also* shows off that wonderful slubby texture and really lets the yarn – and the dye work – shine!
Use this yarn to transform a plain, stockinette sweater, tee, or even a shawl into something a bit… more! Pictured on the left is what I've managed to cast on and knit (in between all the other projects I keep getting distracted with) and you can see how that texture plays up with the work Laura did in the dye job to create a great textured yarn! My cast-on is for the Faded Frenzy tee, but if accessories are more your style you could also pair it with a mohair/silk blend for a Manchester Lace Wrap, as well!
✨ BUT WAIT, THERE'S MORE! ✨
That Friday evening we'll also be hosting Marion's very own Shamrock Vineyard, bringing you a fun Sip 🍷 & Shop experience! Grab a glass to enjoy while you shop! Make it an even more fun night and grab a friend and your projects and spend the evening sipping, shopping, and stitching in our Maker Space!
Don't miss out on this fun event!