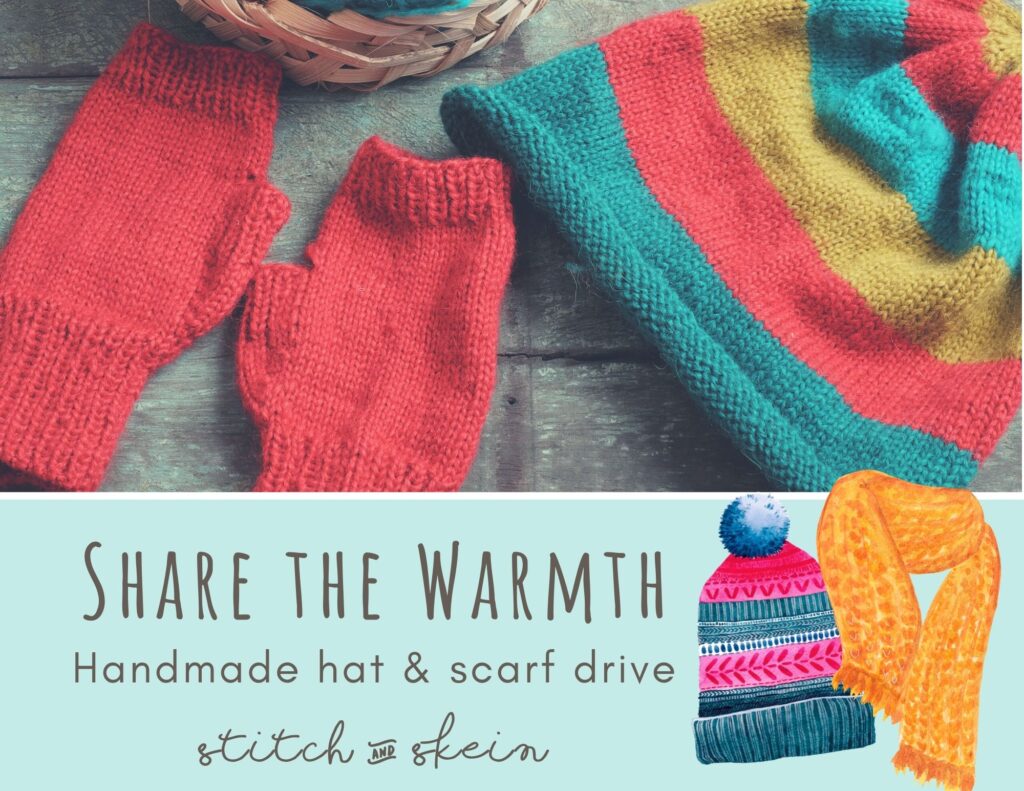 Last year, we kicked off a new shop initiative, the Share the Warmth handmade hat campaign. Designed to bring a little bit of comfort, warmth (of course), and love to our local community, the shop accepted donations of hats, scarves, and even gloves that were donated to the Marion Police Department for their School Resource Officers (SRO's) to be distributed to kids within the school system in need of an extra layer of warmth and protection from those cold, bitter winter days!
I admit I didn't quite know how the drive would go given it was the first year. But holy moly, you wonderful makers knocked it out of the park! Together, we made and collected 98 hats, scarves, and mittens as part of the campaign in our first inaugural year!
Are you ready to help make this year's donation even bigger?
It was SO amazing to see you put your time and skills to work to give back to our community in a meaningful way, and I hope you'll join me in doing it again this year! The 2nd annual Share The Warmth campaign kicks off on Sunday, October 16th, 2022, with donations being collected through Sunday, December 18th, 2022.
And, as a thank you for being the amazing human you are and putting your time and skills toward the cause, you'll receive 10% off your in-store purchase that same day that you bring in a donation.
Want to help with hat donations but don't have yarn? Please don't let that stop you from contributing! We've had a very generous donation of some easy-care acrylic yarns for the cause and can provide you with some yarn for hats and scarves!