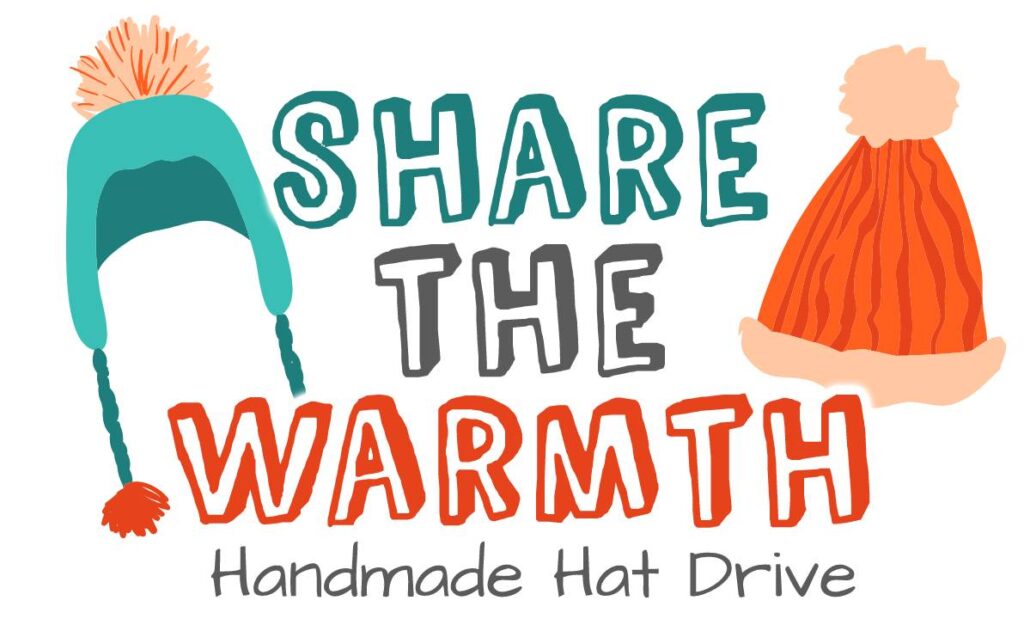 Join me and other local makers for our first annual Share The Warmth Handmade Hat Drive! Over the next few months, we are going to be collecting child-sized hats right here at the shop. These hats will be donated to the Marion Police Department in mid-December so that officers will have them on hand to distribute to local children they see while out and about this winter and help keep our kiddos warm.
This is a perfect way to use up some of your leftovers of yarn if you've got them. If you're in need of yarn, though, we've had a generous donation from a fellow knitter and have a variety of acrylic, worsted weight yarns available and can provide for your hats.
As a thank you for your time and skills in making these hats, we're going to offer 10% off your in-store purchase if you bring in a hat donation that same day.
Donations are welcome now through December 5th, with the final donation to MPD being done on Saturday, December 18th!
Some crochet pattern ideas for you…
And some knitting pattern ideas for you…