We're celebrating the one-year anniversary of Stitch & Skein's brick-and-mortar opening with a very special, sort of "choose your own adventure" make-a-long!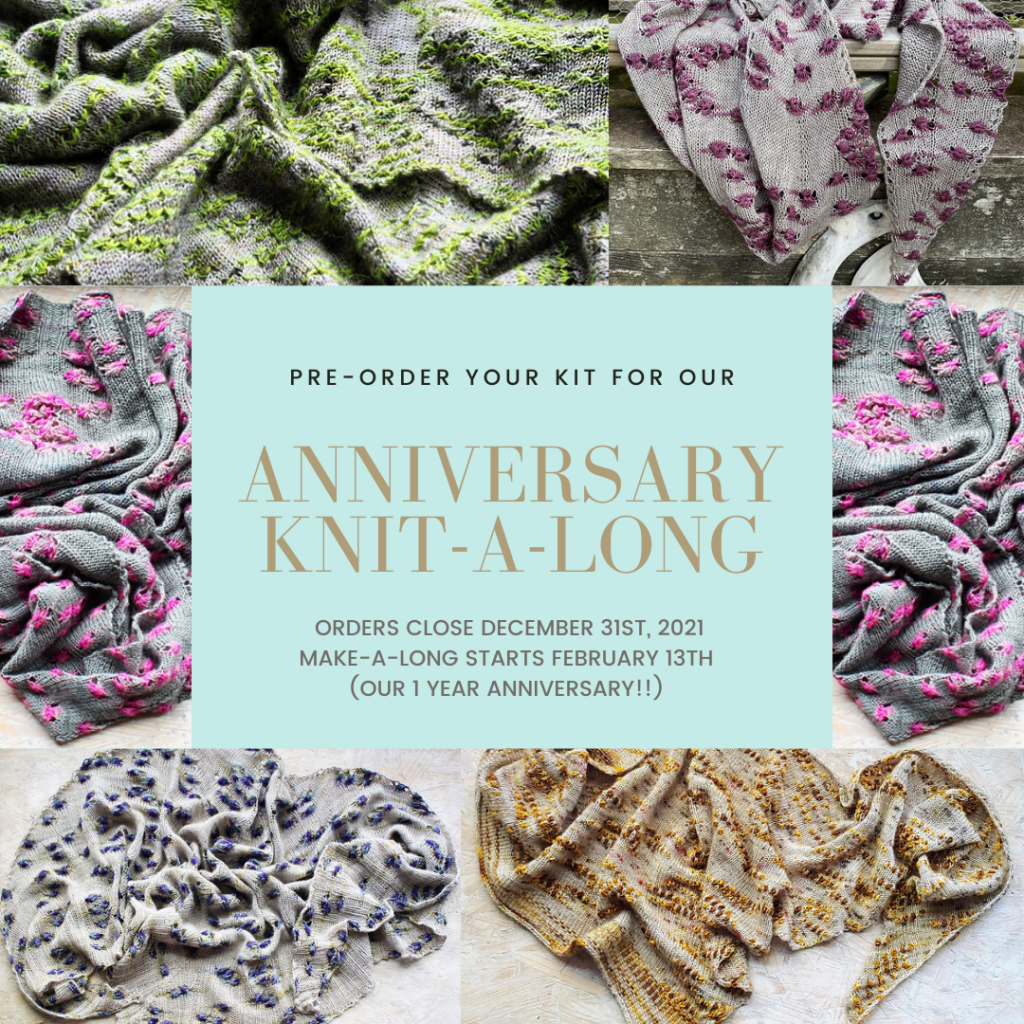 So far every make-a-long I've run has been a bit different each time, and this one is no exception! This go-round, we're using a yarn by customer favorite Laura of Created 4 U by Laura, who has created some gorgeous colorways that match up wonderfully for what is called "assigned pooling" patterns.
What's an assigned pooling pattern? I'm so glad you asked! From Dawn Barker, designer of the pattern options… "Assigned Pooling occurs when a change in stitch and texture is assigned to changes in color within a skein of variegated yarn." In a nutshell? When you get to a certain color section of your indie-dyed yarn, you do something different with your knitting, creating little pockets of color!
Here's where the choose your own adventure thing comes in… Not only do you get to pick out your yarn color, but you also get to choose which pattern you make! Pick Float, Roam, or Calico for a triangular shape option, or choose Sprout for a parallelogram-shaped accessory.
You will need (2) skeins of whatever yarn you pick for Roam and Calico, and (3) skeins for Float and Sprout.
Yarn base is Laura's Smiley 4 Stash, which is a100% superwash merino 4ply and comes in at 438 yds/100g skein.
Choose your color and order your yarn below!