Looking for something fun to do with your children this summer? Check out this fun new class I'm offering: the Rainbows & Rain Woven Art Class!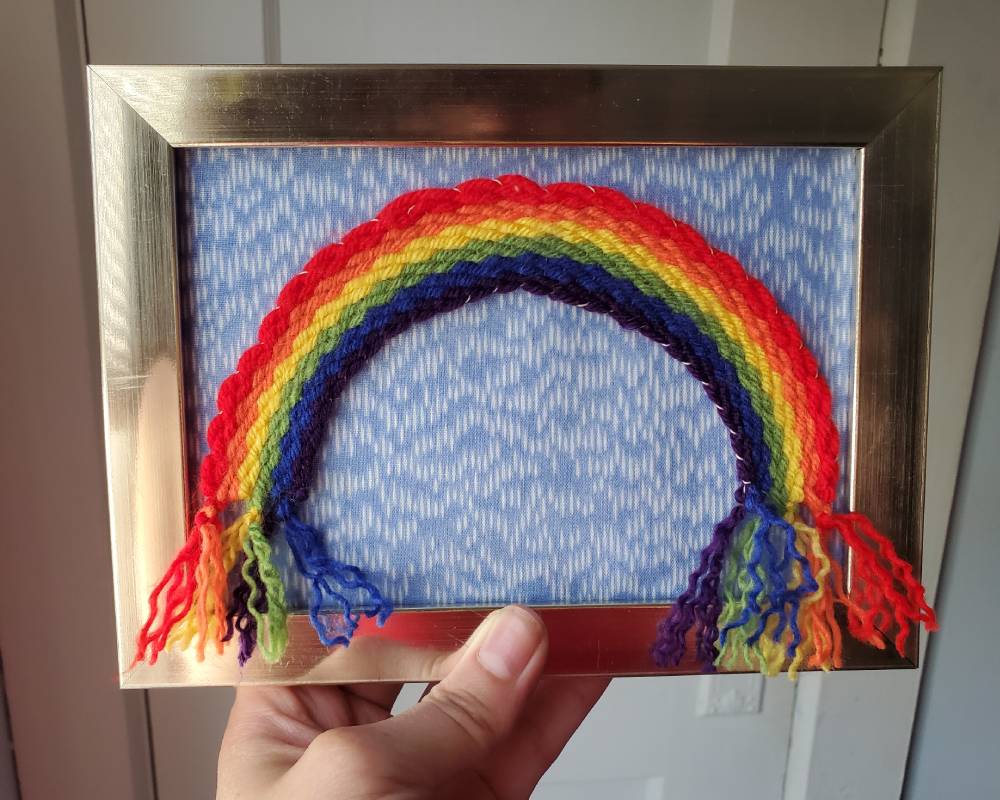 This class uses the Loome rainbow loom, which will teach your children some basics on weaving while having fun creating a unique rainbow in their colors of choice (follow the traditional rainbow or make it your own!). We'll then learn how to pull the weaving piece off the loom, finish the ends, and mount it to a frame that is ready for hanging or displaying in your home!
The class is held on Wednesday, June 9th from 9am-11am, and $25 for 2 hours of hands-on instruction, project help, and fun! Can't make it that day? Let me know and I can arrange other days and times!
This class would also be great as a birthday party make-and-take in the shop! Did you know we host birthday parties? We do, and they're so fun!
If you've got a kiddo that would love something new and fun with some friends, schedule a party with Stitch & Skein! We can do woven items and friendship bracelets for older kiddos, and some fun yarn-wrapped butterflies and turtles for preschoolers! PLUS, we handle all the clean-up so you can just enjoy your child's party and then go home and relax!
Contact us today and let Stitch & Skein create a fun-filled day for your child!