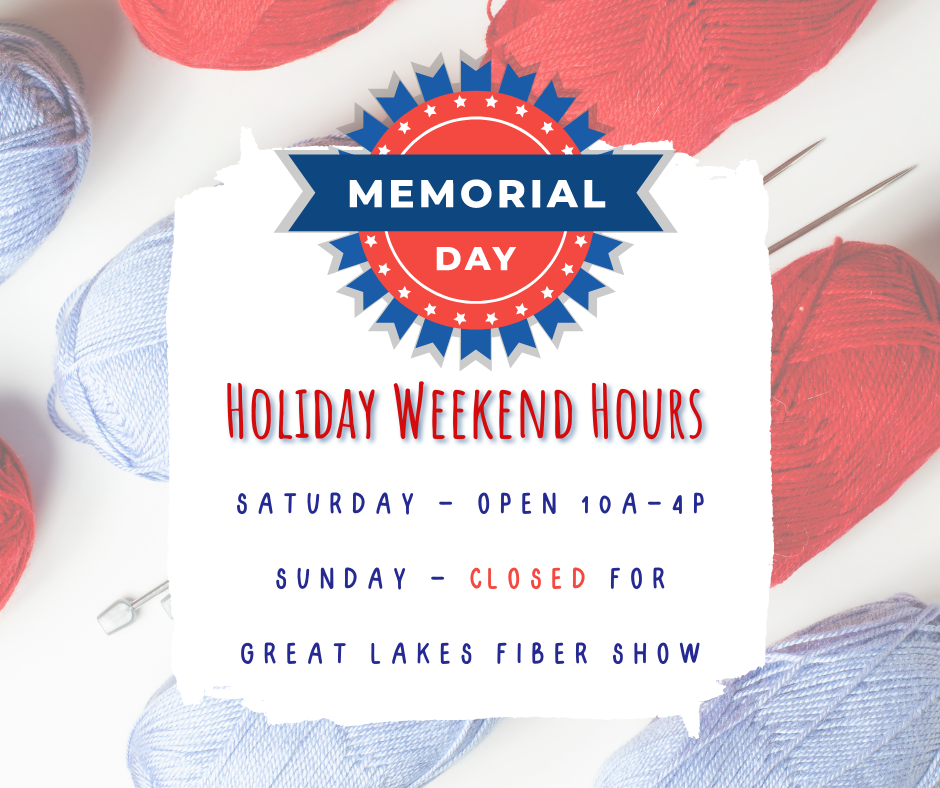 The Great Lakes Fiber Show in Wooster is upon us, and the shop will have some modified hours for the occasion!
Saturday we'll be open 10a-4p and Declan will be in-store (with Sean) to help you with your purchase. I was honored to be invited to judge some wool, skein, and garment items at the show Saturday and I'll be out of the shop that day.
Sunday we will be closed for the day, as well, for the fiber show. If you're up for a road trip, I highly recommend making the drive to Wooster! Lots of indie dyers, spinning fibers, tools, project inspiration galore, and so much more!