It doesn't have to be a yarn bowl... Oh wait. Yes it does!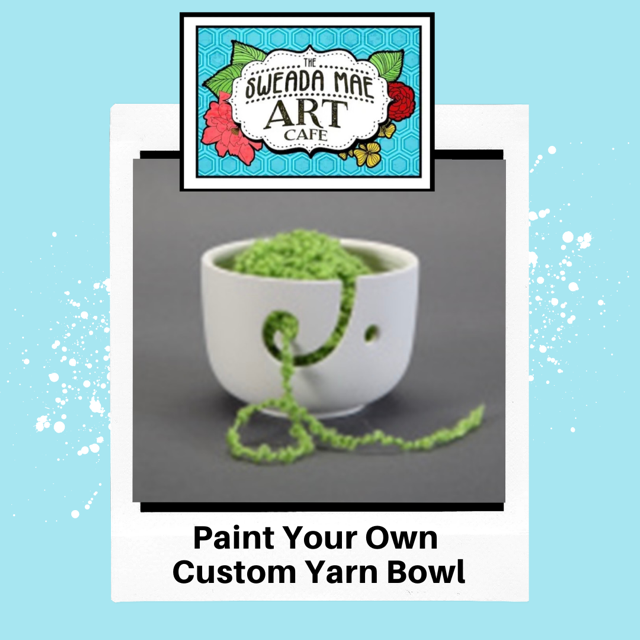 Join Stitch & Skein and The Sweada Mae Art Cafe on June 18th 6:30-8:30pm and paint your own ceramic yarn bowl!
Guests will have step-by-step instructions and choose their own color palette from a large selection of glazes including our newest crystal glazes that burst with color when fired in the kiln! Silkscreens will also be available to customize your creation!
Be selfish and make one all for yourself (no judgement here #SelfishMakersClubForever), but this would also make a truly amazing gift for someone you know that is also a yarn-lover! Heck, think ahead to Christmas, even! How cool would it be to gift a beautiful bowl THAT YOU MADE to someone this year?!
Sign up and secure your spot today! There's only 6 available!